2372 Hughes Avenue – Bronx, NY 10458
(718) 367-8316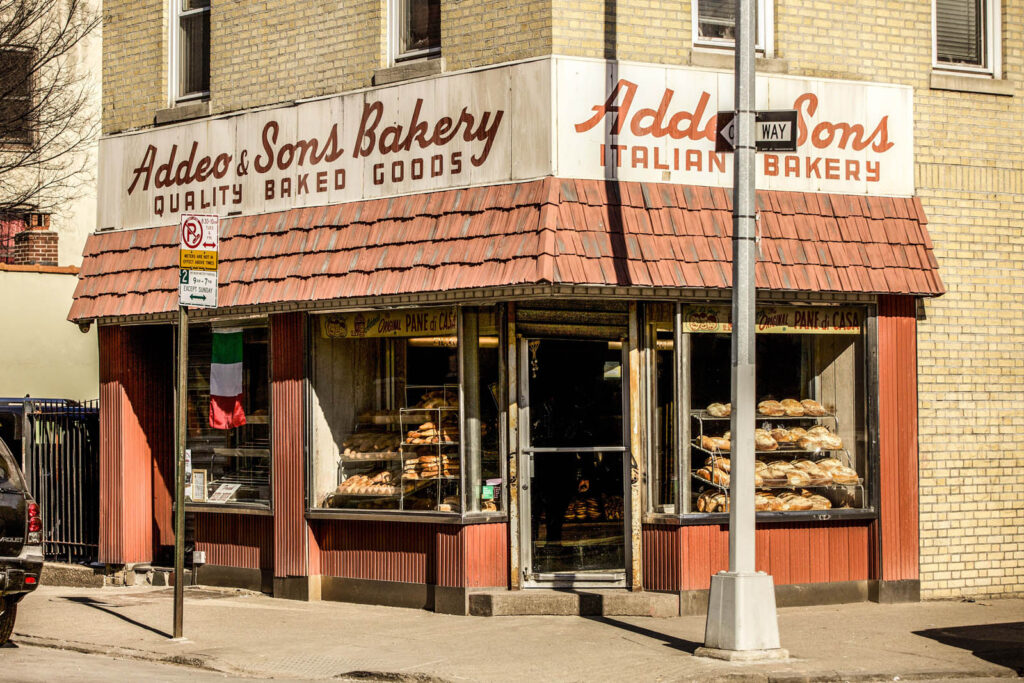 Over 80 years of history; family owned and operated since the beginning and located in historic, vibrant Little Italy, the Belmont & Arthur Avenue area of the Bronx – Addeo Bakers are a tough combination to beat.
The Addeo family heritage of being a premier maker of traditional Italian bread and biscuits began three generations and over 80 years ago with founders Gennaro and Vincenza opening a bread shop in the Little Italy area of the Bronx. Today their grandsons Thomas and Laurence have taken the mantle of leadership of this dynasty from their fathers Salvatore and Laurence.
They are located in two locations in the historical and commercial center of Little Italy. The Bronx Little Italy area stretches across East 187th Street from Arthur Avenue to Prospect Avenue, and is lined with thriving delis, bakeries, cafes and various Italian family operated merchants. Tourists from around the world walk the streets of this historic area. The area is not just for locals. Any day you look up and down the blocks of this enchanting area you find out-of-state license plates from Connecticut, New Jersey, Pennsylvania and a variety of other states.
Family history, historic area and great traditional bread and bread products coupled with the Addeo Family's belief that "our family proudly serves your family" and have for three generations makes Addeo the place to be.
We look forward to keeping these traditions in place for many future generations. "We are proud to serve you great products in a family atmosphere"; Thomas and Laurence Addeo.